I love traveling. Each year, I prefer visiting distant places with my family & friends. Working in corporate companies is exhausting; we need some space to revitalize ourselves for upcoming stressful targets at the office. Last year, I choose Chail – A small hill-station at Himachal Pradesh.
Intense heatwaves were killing us. Especially in plains of northern India, the temperature often reaches to 45-48 degrees Celsius. I told my husband to visit any hill station and the plan was ready. But where will we go?
It was yet to be decided.
It was my friend who suggested and convinced us to visit that unexplored, small hill station in Himachal Pradesh. My husband searched for accommodation on the internet and found a strange thing. We have not plenty of options to choose from. I was scared!!!
If the number of hotels is less, how many tourists would visit there?
"Was the decision to visit Chail taken in a hurry?"

I whispered.
Finally, we chose the Hotel Himalayan Escape for our stay. It was situated mid-way of Chail & Kufri. After finalizing online-booking, we, along with friends, left for Chail early in the morning to avoid traffic and heat.
Read More: How Will the World Come to an End

Literary article by Ajay Lilrain
We did not stop anywhere at National Highway to cover maximum distance on plains before noon. Finally, we were in the city beautiful Chandigarh approximately at 10 A.M. We took light breakfast with tea. After 45 minutes, the beautiful Himalayan Expressway was waiting for us.
Mountain ranges of Shivalik were visible to us. There was a mild jam at Kalka but within 10 minutes, we were again on the serpentine road of Kalka-Shimla highway. Altitude was increasing with time; so as the weather was changing.
Kandaghat is a small town in District Solan. We need to take the right turn to reach Chail; approx 25 Km away from here. As we turned towards our destination, roads became narrow yet beautiful & without any potholes.
We were witnessing wild beauty of Himachal through thick alpine and cedar plantation, abysmal blue sky with enticing chirps of different birds. Surprisingly nobody was talking. Intoxication of mountains was engulfing us.
There was a road jam near Sadhupul; a small village near Chail. A hill river named Ashwini flows through Sadhupul. Due to heavy vehicle load, a small bridge over the river was collapsed a few days back hence there was no straight way towards Chail.
We took an alternative road towards Chail, which surprisingly the sideways of the river Ashwini. A lot of vehicles were parked there & people were enjoying the cool water of the river.

How can we avoid such a place?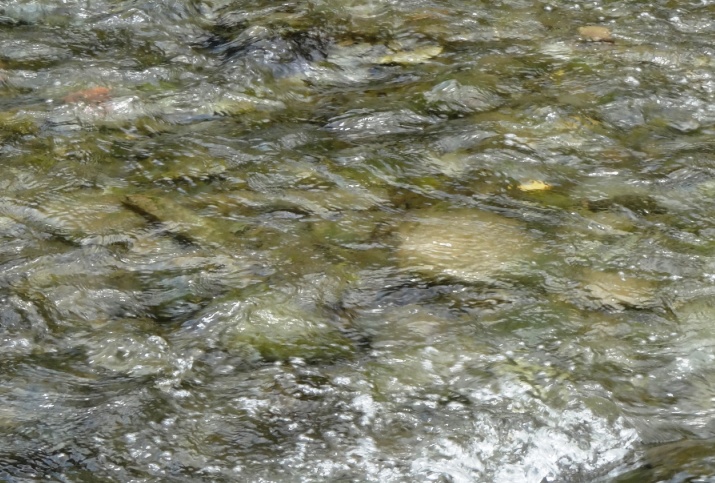 The benches were set up in the middle of the river where anyone can sit and enjoy food. Eventually we have not stopped from Chandigarh to Sadhupul – it was perfect to take lunch in the middle of the river.
It was an exhilarating experience at Sadhupul. Suddenly we looked on out watch; it was already 05:00 P.M. It was about an evening & high altitude driving was still there. We run towards our car in a rush.
From Sadhupul onwards, roads became narrower and serpentine never before. We want to see Chail during the daytime but we had lost that chance. As we were going towards Chail, an alien type of silence was experienced by us. No more chirping of birds; forgot sun was about to set. Just 2 K.M before Chail, Sky was full of dark clouds. I could see those clouds so near to me.
Read More: Alchemy of Conversation

Must read to know, "Do we really converse with each other"?
The whizzing sound of air was alluring us. When we entered into Chail town, it was dark already. A Couple of turns and we were in the main market of Chail. You wouldn't believe that within 10 minutes ride in the car, we have crossed Chail. It was a small town yet so peaceful and beautiful. It started raining and we wanted to reach our hotels as soon as possible.
We reached at Hotel Himalayan Escape sharp at eight in the night. We would not believe; none of us brought winter clothes with us and it was chilling cold there. After dinner, we slept for next day adventures.
In the early morning, we heard a sound like someone is hitting on the glass window of our hotel room. We were awestruck after checking out; it was clouds everywhere just outside our windows. It is beyond words to explain the beauty outside.
Around 10 A.M, the weather was clear and we can see beautiful rainbows on nearby lush green mountains. We can see many rainbows all at the same time. Nature dominated us with all its serene power. My first words were, "Really Chail is stunning."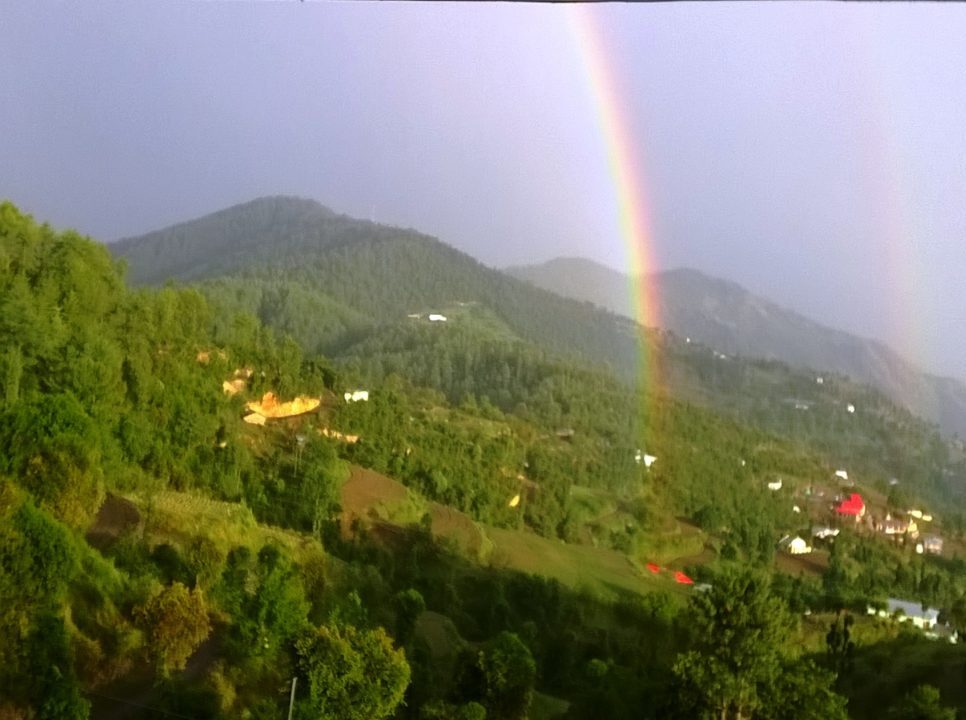 Our first place to visit was Chail Palace spread in 75 acres of land. It was famous for its beautiful architecture, lush green garden and virgin forest cover nearby. This palace was a summer retreat of Maharaja of Patiala in the British Raj in India. This palace offered many areas where one can take beautiful pictures.
Chail Palace is also a heritage hotel. Only the people who have visited this place can understand the serenity and tranquillity here. We bought some royal antique items from here at a very reasonable price. In the season itself, there was no rush of visitors. It was a perfect choice to visit.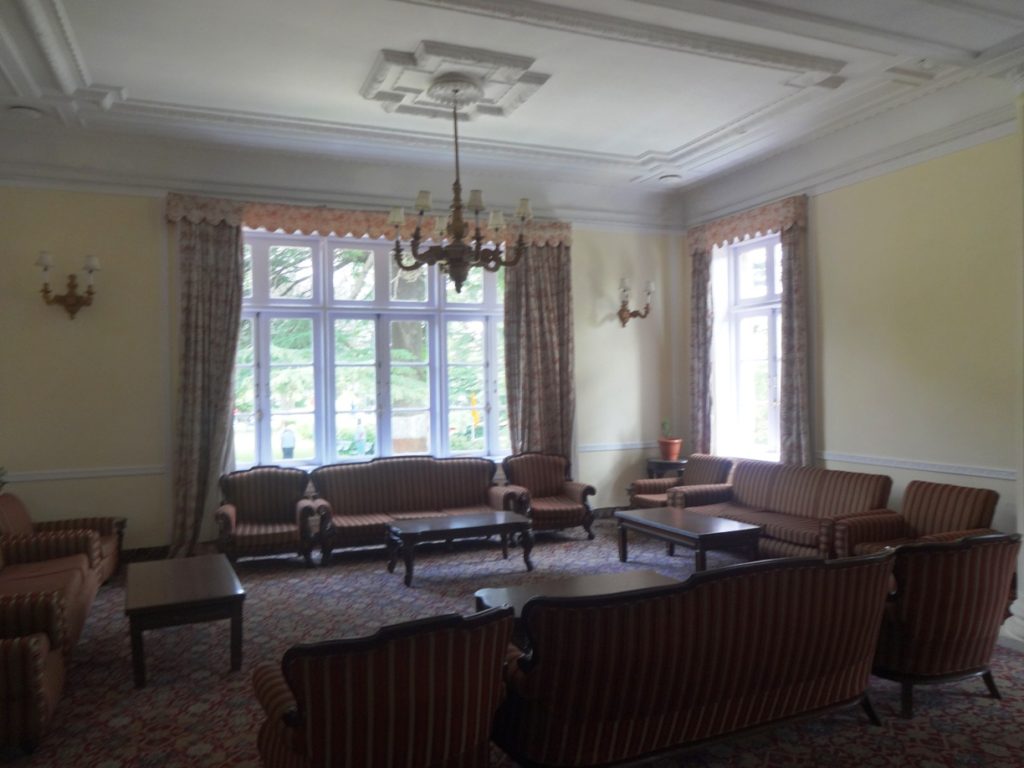 Another exotic and wonderful place at Chail is Kali Tibba Temple. It is situated at the highest peak of the Chail. We drove a couple of kilometers without a proper road to reach the temple. Yes, driving was a little bit tough but once we reached there, the view was astounding.
We could see mountain ranges in such an expanse; only the visitors here can experience. In this temple, five shivalingas are established. It is a beautiful and most respected temple in this area. All of us sit alone and just viewed the beauty of Chail valley.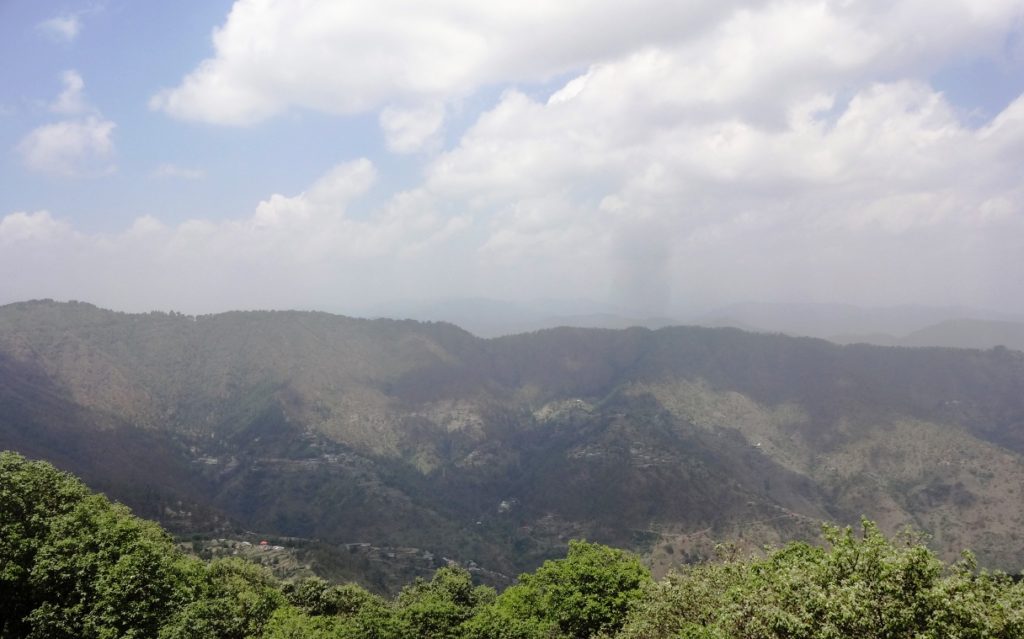 Finally we left for most famous Chail Cricket ground – the highest cricket stadium in the world. It was developed by Maharaja of Patiala Sh. Bhupender Singh in 1893. Reaching the top of the stadium required trekking and stamina. But surroundings of thick forests, beautiful clear sky, and a cool breeze filled us with the required energy. Entry into the stadium is banned. It is now used by Chail Military School as a school playground.
Mridultulika is offereing you best articles of different categories.
This was a short trip in which we got only one full day to visit the beautiful Chail, its restricted wildlife sanctuary, serene and virgin forests, attractive mountains, green landscapes and overall a peaceful environment. We were filled with indispensable boost to face the real-life corporate challenges.
As we moved away from Chail, we agreed to come here again……
Mridultulika is offering aspiring writers a chance to express themselves with beauty of their words – Contact us
Share the content