Kutumb Hospital in Gurugram is a perfect destination for a great health-care service. Let us know the success story of Kutumb Dental-care and its head Mrs. Vicky Sangwan.
Why Dental-Care?
Health-care should be an essential and fundamental need for everyone. In recent pandemic, Good Healthcare has become a necessity.
Dental Healthcare is the prime motto of Kutumb Dental-care. Good and strong teeth are the symbol of good health.
Endocarditis, Pregnancy and birth complications and Pneumonia are some of the general health issues, directly or indirectly linked with oral-health.
About Dr. Vicky Sangwan
Dr. Vicky Sangwan (MDS) is the Head of Kutumb Dental-Care, [one of the best dental-care hospital in Palam Vihar, Gurugram] at Kutumb Hospital, Gurugram. She is a Pedodontist and a certified Implantologist.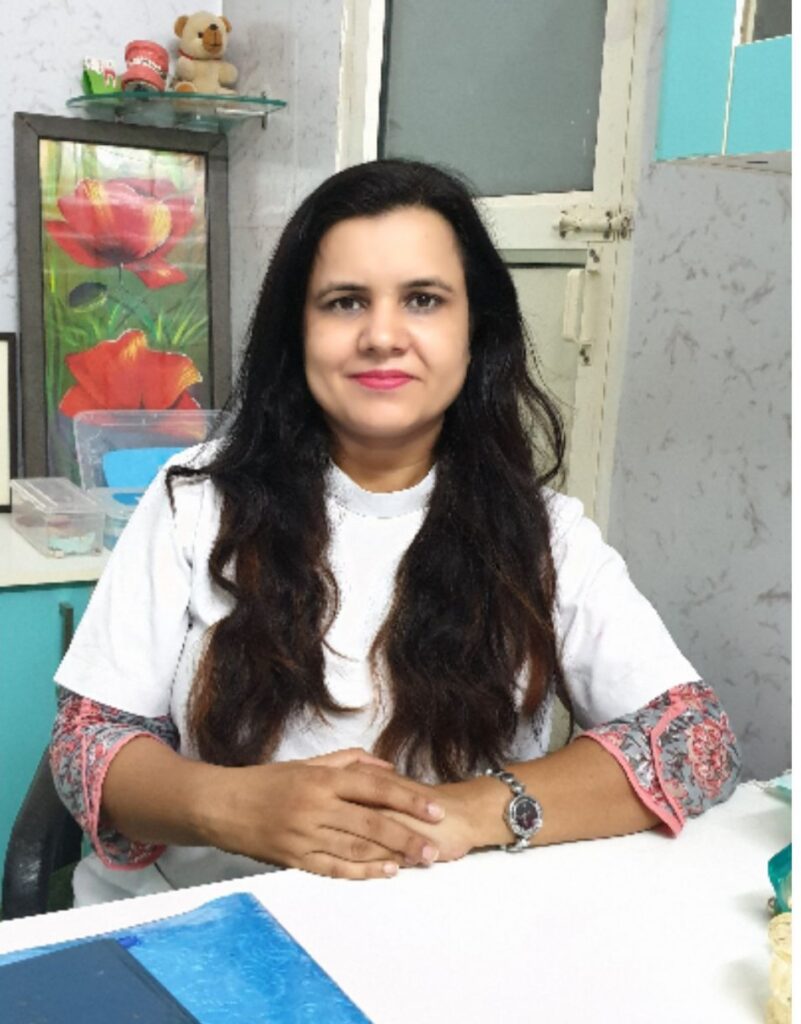 More than 14 years of experience in Dental-Care and Dental-Implants, She has worked with major dental institutions like S.G.T in Gurugram.
Keen and passionate for Dental-Care, she pursued her education in reputed dental institute in India.
Later she joined different dental institutions and performed exceptionally well in oral health-care.
She received certificate of excellence for her work in recent pandemic.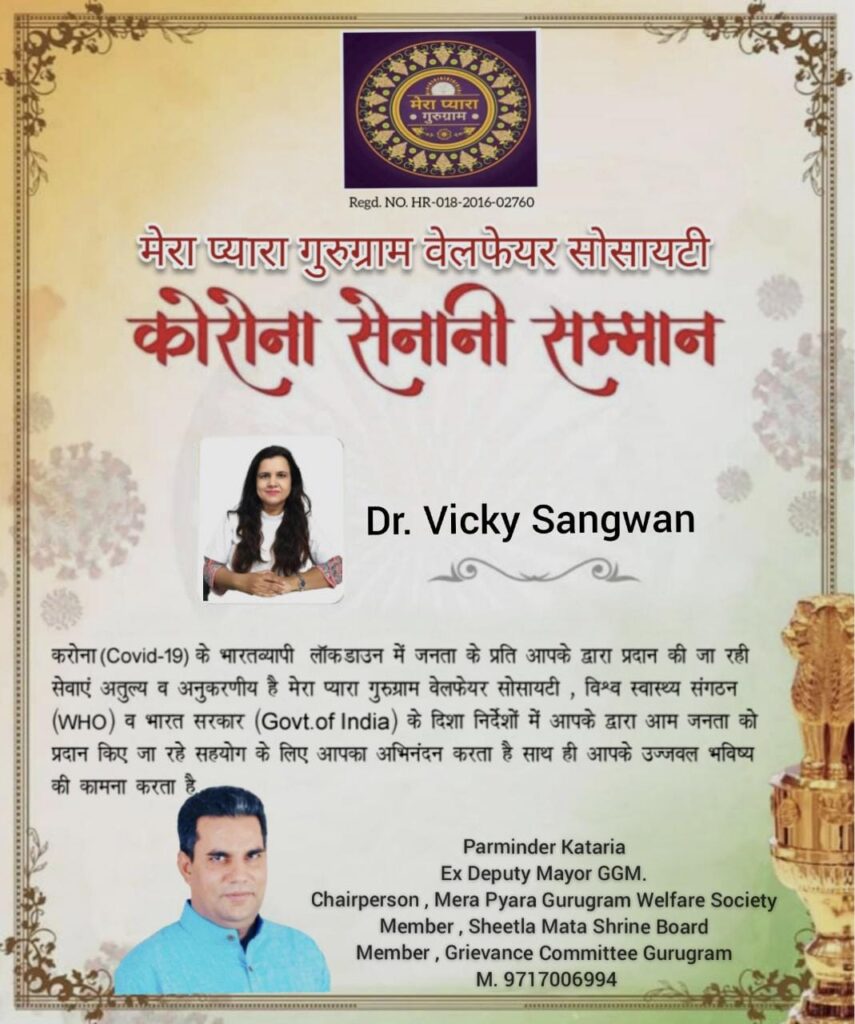 Dr. Vicky Sangwan is renowned for her self-less service for the welfare of people of Gurugram during pandemic.
About Kutumb Hospital, Gurugram
Kutumb Hospital is situated at Sector 110, New Palam Vihar, Gurugram. A hospital designed with an aura of service and a prayer of good heath for everyone.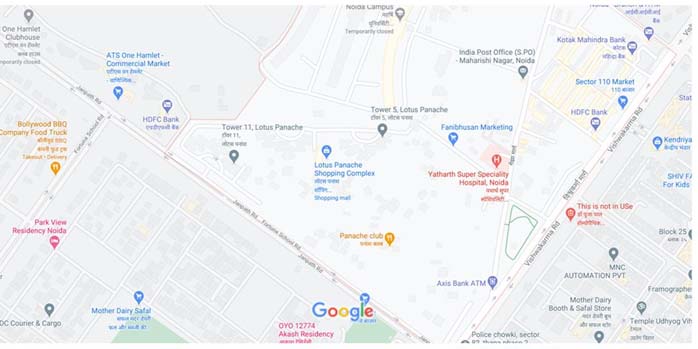 Book an Appointment : 9212553973
Facilities at Kutumb Dental-Care
Kutumb Dental-Care is providing you great oral-healthcare under one name – Kutumb i.e Family.
As the name suggests, it is a team of medical health-care professionals that work as a family.
A spacious dental clinic with great emphasis on sterilization, fully equipped with all modern machines and technologies.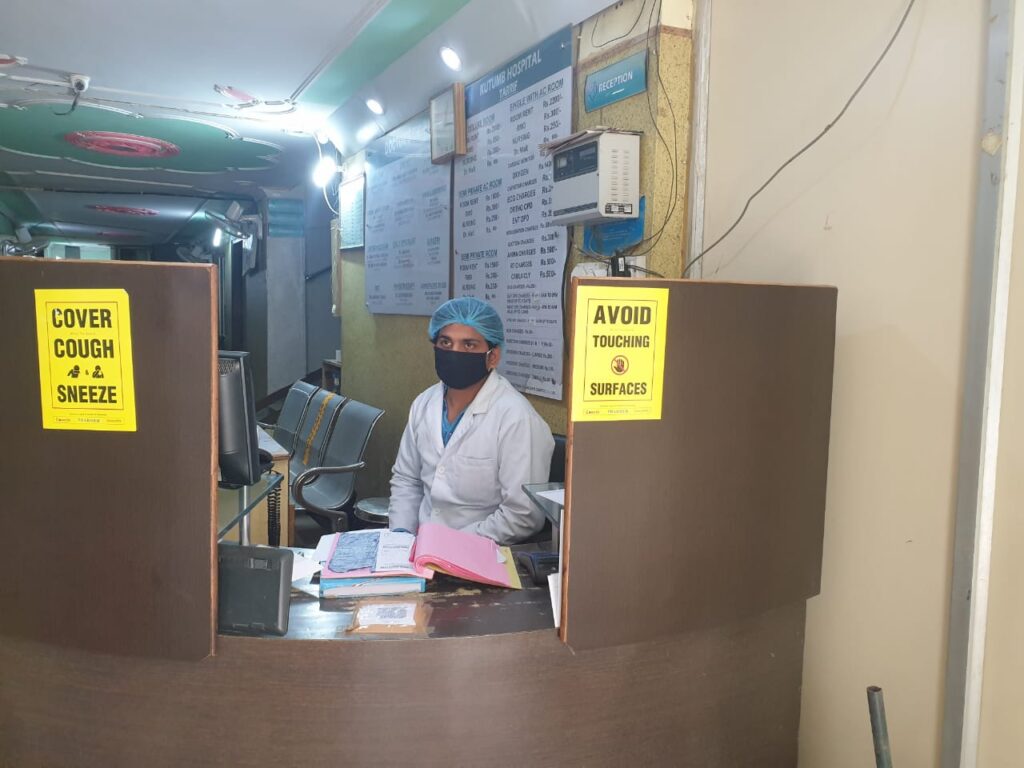 1. Fixed and Removable Prosthesis
Prosthesis is a common term used for artificial part. In Fixed Prosthesis, Dental Surgeon use bridges, inlays, onlays, crowns and veneers.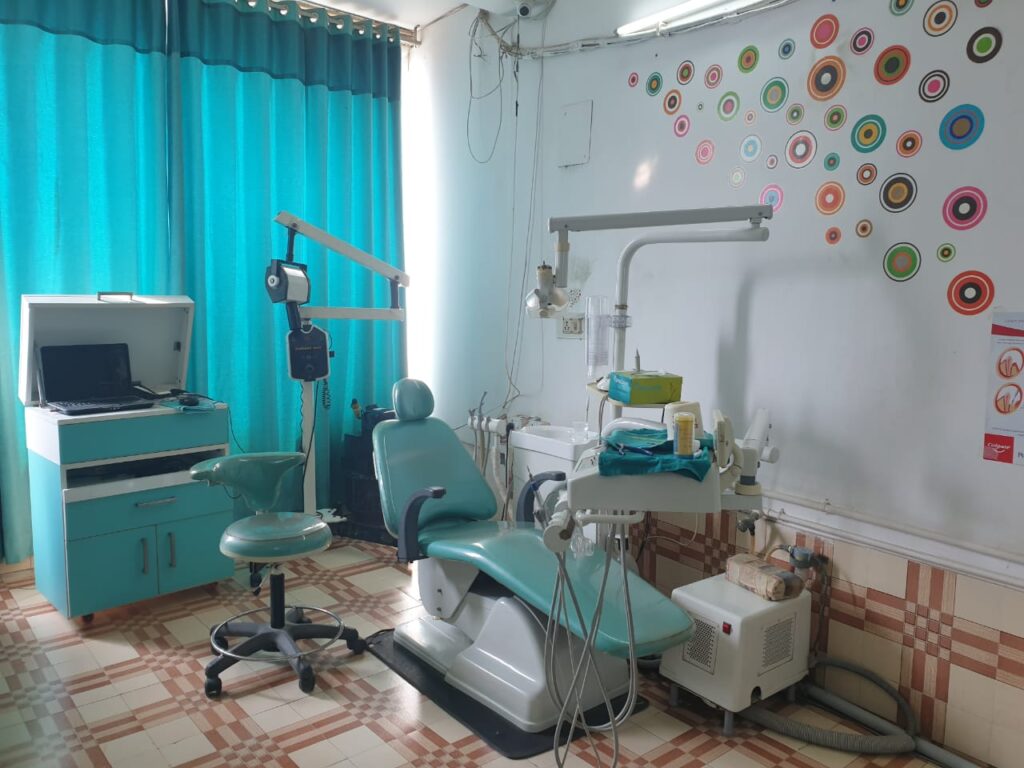 Removable Prosthesis is used when a patient has no teeth. It may require complete or partial dentures.
2. Orthodontic Treatments
Mal-positioned teeth and jaws required Orthodontic Treatments. It is now a very common problem. It may use Dental Braces to adjust teeth or underlying bones.
3. Implant Surgery for Missing Teeth
This treatment may involves a surgical mounting of a titanium metal post or frame into upper or lower jaw. Kutumb Dental-Care is renowned for precision in dental surgeries.
4. Kids Dentistry
This can also be called as Pediatric dentistry. Pulpotomy, Pulpectomy, Re-vascularization are common in Kids Dentistry.
4. Treatment for Pyorrhea
Pyorrhea is a serious gum infection that can damages gums jawbone. It's a risk factor for heart and lung diseases.
Kutumb Dental-Care not only cure Pyorrhea but also enlighten people about good hygiene and oral health.
5. Esthetic Dentistry
This is new and trendy. It is associated with a philosophy dealing with beauty of teeth. This is achieved through color or form; usually done by cosmetic materials.
6. Surgical Endodontics
Surgical Endodontics a surgical procedure undertaken on the root of the teeth.
Root Canal Therapy is one of the examples. Surgical Endodontics is used to cure inflammation at roots of the teeth.
Undetected in X-Rays, becomes viable in Surgical Endodontics.
Kutumb Dental-Care does Surgical Endodontics with remarkable precision.
Visit Monday to Saturday.
If you are interested in publishing your struggle story, Mridultulika is a perfect place for you.
Share the content